You will definitely need an oven to bake this recipe. I am so excited to make this one myself because I'm a lover of baked mac and cheese. I can munch on it anytime – breakfast, brunch, snack, or even dinner. At this moment, I can't wait to bake; how about you?
Ingredients: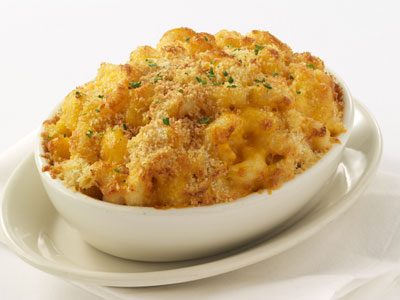 1 cup of macaroni (uncooked)
1 cup of gouda cheese
1 cup of sharp cheddar cheese
1 cup of bacon pieces (optional)
¼ pound of butter
1 cup of milk
1 Tablespoon of mustard (preferably English mustard)
salt and pepper to taste
Method:
1. Warm up 24 Beads if you are making use of a 12-inch camping oven as I do. Your oven should reach up to 180C/350F.
2. Start cooking the macaroni to "al dente". You should drain it and set aside.
3. Grease your camp oven or you can also use an aluminum foil dish/ware.
4. Put in together the milk and mustard. Mix them well.
5. Then, next step would be to grate the cheddar and gouda cheeses.
6. Put a serving spoon full of cooked macaroni onto a dish.
7. You may sprinkle about ⅓ of both cheeses on the macaroni as well as the ½ of the bacon pieces. Sprinkle some pepper to taste.
8. Do it again with layers of macaroni, cheese, bacon, and the pepper up until all the macaroni is being used up already or perhaps until the pot is filled for about ¾-inch from the top edge.
9. Just make sure that you put on the last layer of macaroni with a good covering of mix choose. Cut butter into parts and distribute evenly around the top of cheese. Fill in the milk sauce then spread panko bread crumbs on the top.
10. You may now bake it at 350 degrees F for about 30 to 40 min. Make sure that the topping turns into brown. Note that you might have to remove the bottom heat for the last 10 minutes. (For this recipe, I started with a cold oven with at least 6 beads under and 18 on the top while I check every 30 minutes, rearranging the beads and then it was perfectly done at 40 minutes).
11. Now, carefully remove from heat and let it cool for about 10 to 15 minutes.