Wow, this recipe is one big explosion! Imagine, cooking weaves of bacon, and then some sausages, more pork, spices, in the middle and layering it again with the whole thing? Now, isn't that such a blast? Just by the thought of doing it makes me crave for more especially putting some barbecue sauce along with it. Sounds yummy and juicy! Enjoy!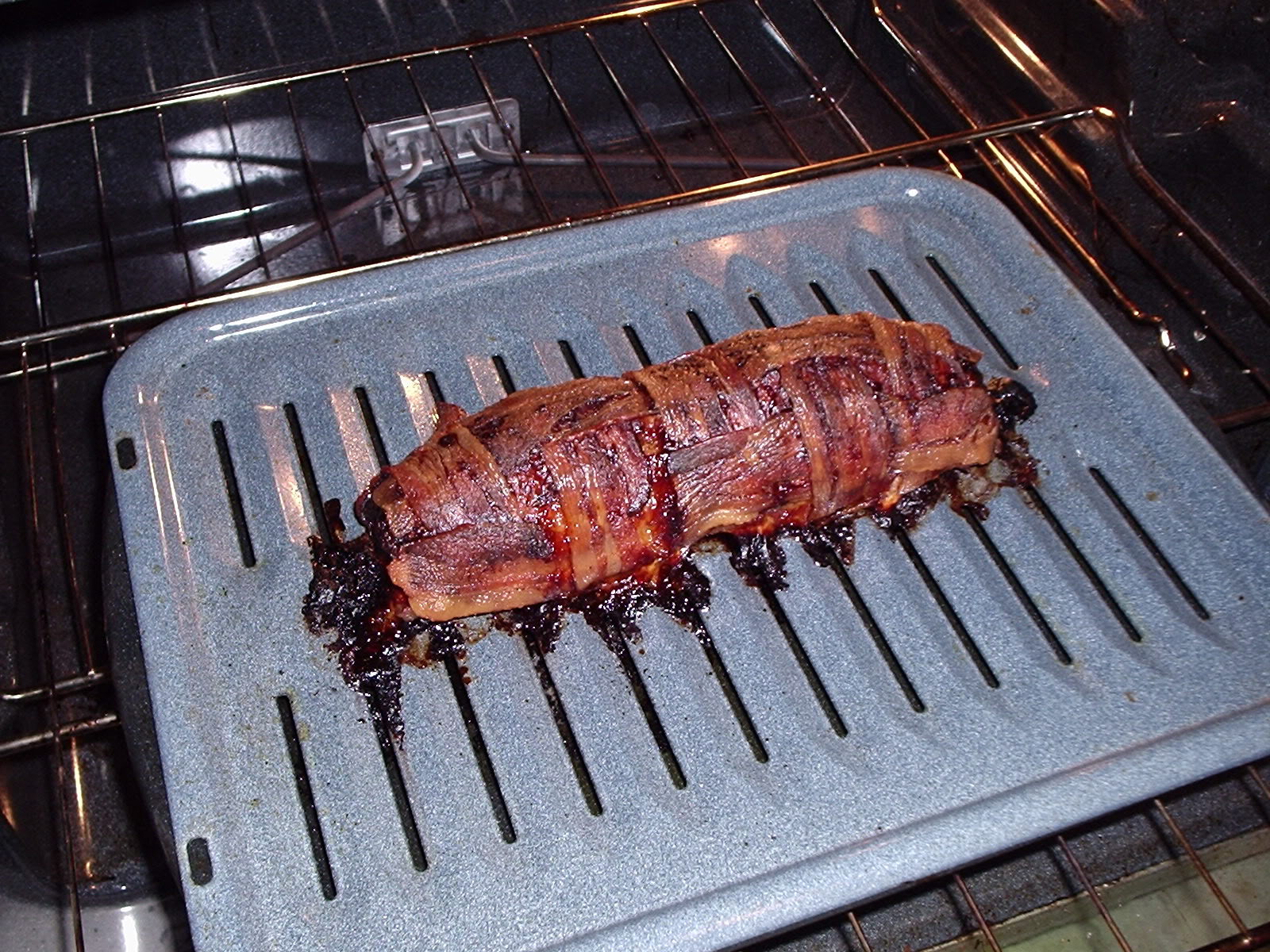 INGREDIENTS:
1 pound of Bacon
1 pound of Sausage
KC Masterpiece BBQ sauce
METHOD:
You must cook ½ of the bacon right until the bacon is crispy and then crumble it.
Next, weave the other ½ into a mat and then roll the sausage out on it.
You can now add in the crumbled bacon as well as the BBQ sauce on top.
Roll up the whole thing and tuck these in the edges.
You can now place it in the oven at 350°F for around 1 hour and 45 minutes.
Brush it now with more of the BBQ sauce and then brown it for just a few minutes.
Right after the sauce thickens and darkens on the outside, you can now take it out from the oven and then let it rest for about 10 to 15 minutes.
You can even add Sautéd onions and Cajun seasonings to make it even tastier and yummier! Now, serve and eat up… perhaps with a French fries! Yummy!