This recipe may seem like a complicated one but really, it's not. It may just take a little longer to cook but believe me, you and your family will consume every single piece of it 'til nothing is left. Best served when hot especially if you serve it up with some nice veggies, green peas, and heaps of flavourful gravy. Enjoy!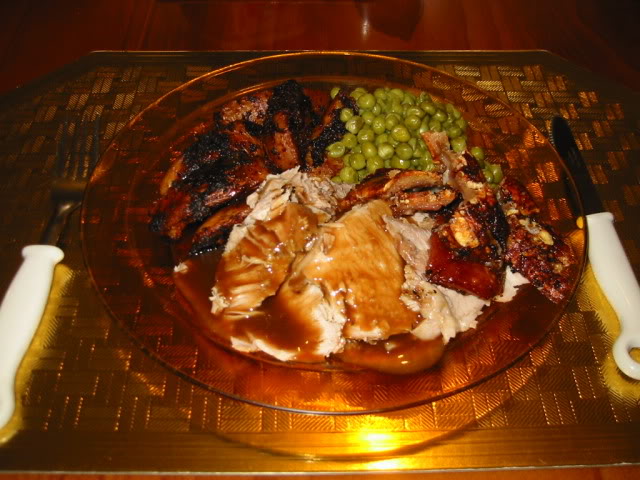 Start off with bashing up a simple and gentle rub.
For this, you will need the following ingredients:
1 teaspoon of Fennel seeds
1 teaspoon of Garlic (granulated)
1 teaspoon of Onion Flakes
1 teaspoon of Dried Oregano
2 teaspoons of Paprika
1 teaspoon of Salt Flakes
1 teaspoon of Black Pepper (crushed)
You should put a trivet on the bottom of the Dutch Oven to keep the pork off the bottom in order to stop it from stewing.
Also, preheat the Dutch Oven for roughly around 20 minutes before putting the pork in.
Prepare the pork while the Dutch Oven is getting hot and simply leave the rind on.
Next, whack it in the Dutch Oven and do not look or even open the lid for about the next 3 hours.
Ingredients for Bush Cajun Spuds:
2 Tablespoons of Salt Flakes
1 teaspoon of Onion Powder
1 teaspoon of Garlic Powder
1 teaspoon of Black Pepper (crushed)
1 teaspoon of White Pepper (crushed)
1 teaspoon of Sweet Paprika
1 teaspoon of Ground Cumin
½ teaspoon of Cayenne Pepper
1 teaspoon of Celery Seeds
1 teaspoon of Mustard Powder
1 teaspoon of Dried Oregano
6 cloves of Garlic (crushed)
2 Tablespoons of Tomato paste
4 Tablespoons of Olive Oil
12 Kipfler Spuds (well washed) or 6 normal potatoes (quartered)
Make up the Cajun Spice Mix by adding together the salt flakes, onion powder, garlic powder, the crushed black and white pepper, sweet paprika as well as the ground cumin and cayenne pepper.
Pour in the olive oil into the hot camp oven and add in the garlic while frying until soft.
Next is to put in the tomato paste and one Tablespoon of the spice mix then stir up all together.
Add in the spuds you have recently made and stir to cover them up with the mixture.
Now, place the lid on the camp oven and then bake them for approximately 45 minutes while stirring about every 15 minutes.
Let them brew up for a while and check if cooked already.
Finally, serve up with some green peas or any veggies along with heaps of flavourful brown gravy! I'm a sucker for gravy, need I say that?! Eat up and enjoy!