As long as you have a camp oven with you, you can cook anything. This is one healthy dish that anyone can surely cook while you are out camping in the middle of nowhere. Not only can you use ranch dressing with salad but with any other dish. Now, cook up in less than an hour. Best served when hot and add some side dished.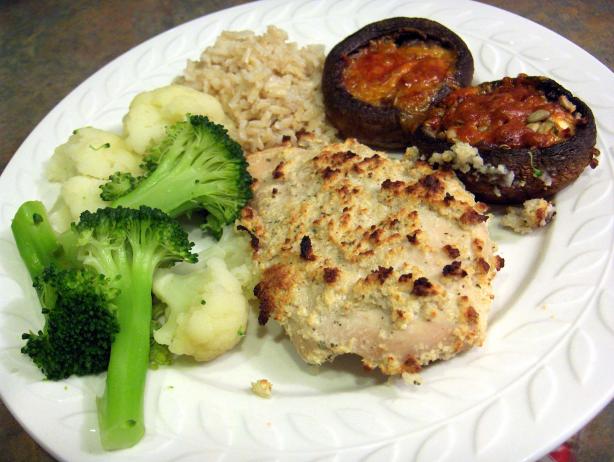 INGREDIENTS:
1/3 cup of Plain breadcrumbs
1 (½ ounce) Buttermilk ranch salad dressing mix (dry)
1/3 cup of Light sour cream (can use full-fat mayonnaise as a substitute)
4 pieces of Boneless and skinless chicken breasts
METHODS:
1. Heat up the oven to 375°F.
2. Spray the cookie sheet using a non-stick spray.
3. Using a shallow dish or container, combine the breadcrumbs and the dressing mix. (Note: You may also your food processor to mix them all in together in order to make your own bread crumbs with toast. Voilà and you have your bread already!)
4. Dip in the chicken in a sour cream then into the crumb mixture.
5. Put the chicken on the cookie sheet then spray with a cooking spray, if desired.
6. Get rid of any remaining bread crumbs & sour cream.
7. Finally, you can now bake at 375°F for around 30 to 35 minutes or right up until the chicken is fork tender and the juices evidently run clear.
Serve up!