You will definitely need a camp oven to cook up this recipe. This one is a favourite when out camping especially Dad. He loves salmon with its succulent taste along with the glazed cinnamon and ginger. The tastiness and flavour just goes into your mouth and you end up asking for more. So for those salmon-lovers out there, here's a recipe that's perfect for you.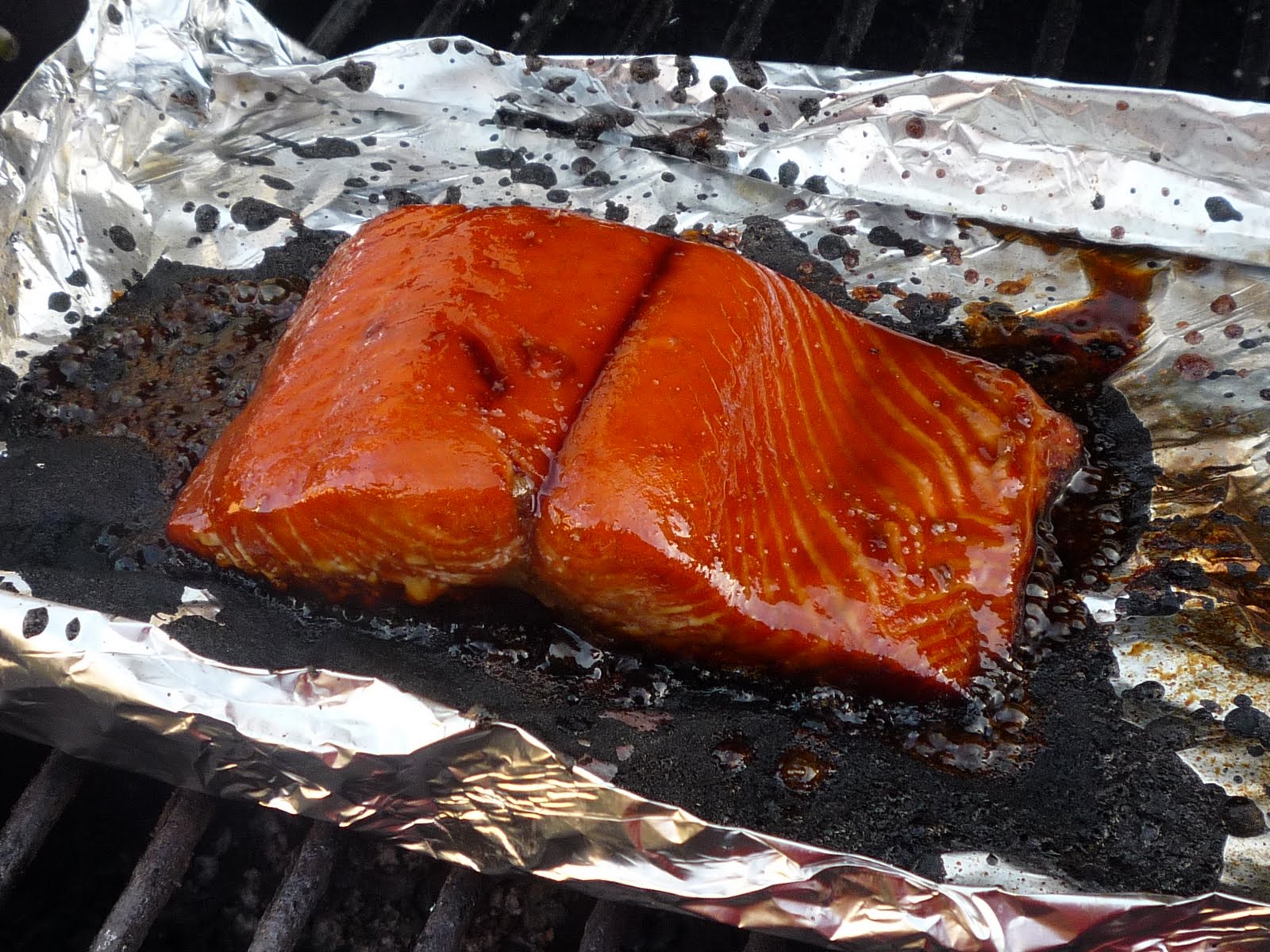 INGREDIENTS:
4 pieces of Salmon (about 4 to 6 ounces each)
2 Tablespoons of Garlic (minced)
3 Tablespoons of Ginger (grated)
1 Tablespoon of Cinnamon
3 Tablespoons of Honey
Salt and freshly ground black pepper (to taste)
½ cup of Soy sauce (lite or regular)
¼ cup of Tamarind sauce
4 Tablespoons of Olive oil
1 teaspoon of Cumin
METHOD:
First, you must prepare to preheat the camp oven to 375°F. At this time, you must generously put salt and pepper on the fish.
Second, you should sauté the garlic in 1 Tablespoon of olive oil until it becomes golden brown in colour for about 4 minutes. Just be sure not to burn the garlic but if it caramelizes then it is definitely even better.
Third, you may add in the soy sauce and the tamarind sauce. Also, put in the grated ginger. Bring the soy sauce, tamarind sauce as well as the ginger to a slow boil then remove from heat.
Fourth, add in the honey plus the cinnamon and then stir. Set the ginger soy sauce to the side off the heat.
Fifth, put the 2 to 3 Tablespoons of olive in a hot pan and then cook the fish on each side for about 4 minutes on one and another 3 minutes on the other.
Sixth, after you have cooked the fish inside the pan, place the 2 Tablespoons of cinnamon and ginger mixture you have made on top of each fish.
Seventh, you may place the fish inside of the oven at 375°F. Cook the fish for about 8-10 minutes. You can even cook your fish longer if you like it very well done.
Afterwards, you can already pull the fish out of the oven and let it sit for around 5 minutes.
Finally, if there's still skin, just simply remove the skin and serve up with vegetables of your choice or serve it as is.