We asked for an independent review of products from a friend who is a novice camper. Below is what she had to say about her experiences with OZtrail. Enjoy!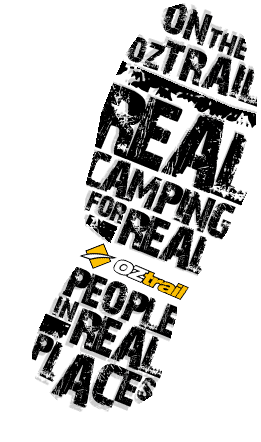 As a novice camper and first-time buyer of camping equipment, I was pleasantly surprised by the wide and diverse range of camping products available to order online. Even more surprising was the affordability of these items – from tents, to sleeping bags, to cookware and camping furniture – things I'd expected to pay exorbitant prices for, given that they were 'specialty' items.
My last experience with camping and adventure stores had burned a huge, gaping hole into my pocket. I'd been shopping for adventure gear for what would be my first backpacking trip around Europe. Having done a lot more traveling since then, I now realise that with a little online research, I could have travelled a lot further, for a lot less, without sacrificing comfort and practicality. 
When you do your research, it pays off. Literally.
My own online trail led me to OZtrail brand. OZtrail is a great example of high-quality camping and adventure equipment that is affordably priced and made to withstand the elements.
And though I'd always thought of a tent as something that you buy from a camping store, pack into your car, and drive home with, OZtrail delivered the tent straight to my door! What once took hours to find, on foot, was now easily accomplished from the comfort of my own home, with a few clicks of the mouse.
The OZtrail line of tents – as varied in shape and size as the campers who will sleep in them – are designed for assembly in a matter of minutes and, depending on the model, sometimes seconds!
We went with the OZtrail Breezeway 4V Dome Tent in the end – room enough for myself and my partner, and all our gear. It turned out to be a great choice: as with most OZtrail tents, the 4V Dome Tent has ultra-fine mesh windows, which allowed the air to circulate, keeping us cool and dry during the warmer nights. It also made our tent a mozzie-free zone. Of course, a 4-person tent like the 4V comfortably sleeps four people, but there's no rule to say you can't "size up".
The use of modern tent technology and materials have made cumbersome, bulky tents a thing of the past. Our 4V Dome Tent was compact and lightweight enough to be carried to and from the car with ease, and assembly was simple and stress-free.
While the tent was our biggest and most important purchase, we also picked up some great deals from OZtrail's extensive range of camping furniture. It is a range that is easily transferable from one leisure activity to the next. Our pair of OZtrail Deluxe portable beach chairs, used to eat in, read in and relax in while camping, will now be accompanying us to the next jazz concert in the park!
There's nothing more frustrating than purchasing expensive camping equipment that you will use only once. With the versatility and affordability of OZtrail's camping and leisure products, the items we'd purchased are all things we will continue to make use of at home or on holiday. The supremely-comfortable OZtrail Double Inflatable Air Mattress was our sleeping surface of choice while on holiday but it's become a handy spare bed for overnight guests as well.
So if, like me, you're new to camping, or if you're a veteran camper who has an eye for intelligent design and superior quality, OZtrail is your go-to place for camping equipment. And by 'go-to', I mean order online as I did and save your energy for your next outdoor adventure!